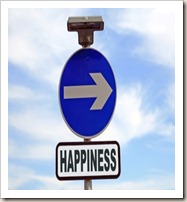 This week our Songs Along the Way class considered Psalm 16.
The Psalmist makes a stunning declaration in verse 2 and verse 11.
For him, maximum joy and pleasure is found in pursuing his relationship with God.  The following Daily Bread devotional develops this thought.
The United States Declaration of Independence says that one of our unalienable rights is "the pursuit of happiness." I think we would all agree that pleasure, the agreeable reaction of our senses to some stimulus, is a king-size ingredient of happiness. Most people spend much of their leisure time pursuing pleasure in the hope of finding happiness.

Scripture doesn't say that we shouldn't enjoy life. Indeed, Paul affirmed that God has given us "richly all things to enjoy"—like food and drink and the ability to sing, laugh, and make music (1 Timothy 6:17).

Paul also warned us that excessive indulgence in God's good gifts may have a killing effect on our enjoyment of the supremely good. "[The widow] who lives in pleasure," he wrote, "is dead while she lives" (5:6). And the writer of Ecclesiastes learned that pleasure cannot satisfy (Ecclesiastes 2:1).

Anyone who makes pleasure the main goal of life becomes desensitized to earth's greatest delight—fellowship with God—which is also the abiding joy of heaven. As David wrote in Psalm 16:11, "In Your presence is fullness of joy; at Your right hand are pleasures forevermore." No pleasure can rival that of fellowship with God—a pleasure that is a foretaste of heaven.

A wonderful Savior is Jesus my Lord,
A wonderful Savior to me;
He hideth my soul in the cleft of the rock,
Where rivers of pleasure I see. —Crosby
Fellowship with Christ is the secret of happiness now and forever.